ZARGES launches new generation of modular nursing and organisation trolleys
Range is customisable to specific applications without the need for tools
ZARGES has launched a new range of modular nursing and organisation trolleys
ZARGES has launched its next generation modular nursing and organisation trolleys.
The new generation of trolleys can be customised to a specific application in a few simple steps – without the need for any tools.
Previously, users only had the option of installing accessories on the housing of the trolley to modify them for different applications. The user-friendly trolleys can be used as nursing, medication, anaesthetic, or emergency workstation trolleys.
The new design also introduces further ergonomic and hygiene improvements, featuring a removable worktop so it can be easily cleaned.
The product has also been developed to be compatible with the standard HTM71 modular system for hospital logistics.
The fittings on every MPO trolley can be freely configured: standard models of various sizes can be combined with a wide variety of drawers and roller shutters. In addition, the interior of the trolleys can also be fitted with special ZARGES modular baskets, a choice of locking systems and colour schemes are available.
"During the product's development, the product management department and sales department worked closely together," said Benn Moffat, ZARGES UK business development manager.
"The result of this intensive effort to maximise user benefits is an intelligent modular system with internationally accepted design that has universal appeal across hospital departments and international markets.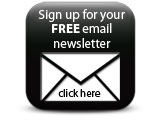 "The underlying principle: to make it possible to create a large number of variants and configurations from a manageable number of standard models."