Wood-look Alertamat helps reduce falls in care homes and hospitals
Spearhead Healthcare adds Alerta Medical's Wood Alertamat to range of fall prevention products
The Wood Alertamat product has built in sensors to detect falls
Spearhead Healthcare has announced the addition of Alerta Medical's Wood Alertamat to its range of fall prevention products.
The wood-look Alertamat is a robust, long-life mat with built-in sensors designed to alert caregivers when patients with a high fall risk leave their seat, bed or room.
With a wood-look, non-slip top layer that matches the commonly-chosen flooring in bedrooms, the Alertamat can be placed at bedsides or doorways to activate the nurse call when a resident treads on it.
Matching the floor is a vital feature to avoid aggravating confusion in dementia sufferers – and to discourage them from simply stepping over the mat.
David Lindberg, product development director at Spearhead Healthcare, said: "Pro-actively preventing falls and wandering among high-risk residents is top priority for care homes, nursing homes and hospitals.
"The Wood Alertamat is a top-of-the-range fall prevention mat that gives care providers extra flexibility and choice when creating individual fall prevention programmes for their residents.
"Its unique wood look and large size are ideal for dementia sufferers who may otherwise avoid treading on the mat."
He added: "The Alertamat complements our existing fall prevention product range and demonstrates our commitment to innovating technology, equipment and interiors that help the care sector improve the safety and quality of life for those being cared for."
Based on a simple 'plug-and-play' system, the Alertamat is quick and easy to set up and includes an additional 6ins lead to allow other Alerta accessories to be connected through a single nurse call point.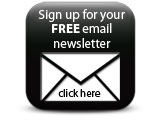 It has long-lasting welded seals and strong wiring, and its antibacterial and easy-clean material helps care givers adhere to the highest-possible standards of hygiene.
Companies