White City health centre opens
Modern facility unveiled in west London borough
Parkview Centre for Health and Wellbeing
A new multi-use health centre has opened in White City, west London.
Parkview Centre for Health and Wellbeing houses a wide range of services including four GP practices, a dental suite, diabetes care and heart services, child development and speech and language therapy, as well as the London Borough of Hammersmith and Fulham adult social care team.
The centre was designed to be fully accessible and features vibrant colours, large windows, open spaces and modern furniture – all chosen by the local community during a showcase organised by NHS Property Services last summer.
The new centre's spacious foyer
Dr Ravi Kukar, whose practice Dr R K Kukar & Partner is moving into the building, said: "At the new centre we can care for patients in a modern environment and offer the best-possible GP services.
"I have no doubt the local community will benefit from all the services on offer and as GPs we can offer integrated care under one roof, which reduces waiting times for appointments and takes patients away from A&E and outpatient services."
The centre, which was commissioned by NHS Property Services, will serve the population of White City, Wormholt and surrounding areas. It was funded through a Local Improvement Finance Trust (LIFT) initiative, led by West London Health Partnerships in collaboration with NHS Hammersmith and Fulham Clinical Commissioning Group, the borough council, Fulcrum Infrastructure Group, Notting Hill Housing and Galliford Try Partnerships.
As well as the two-storey health centre, the site boasts 170 apartments as part of an affordable housing scheme, with space on the development for a supermarket and pharmacy.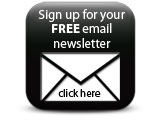 Community Health Partnerships, a Department of Health-owned company, is a 40% shareholder in West London Health Partnerships and landlord of the health centre. Fulcrum Infrastructure Group owns the remainder of the company and its interest comprises funds from both public and private sector investors.
A room in the community dental suite