Welsh NHS seeks tenders for £10m worth of healthcare construction projects
Building and Design | Facilities
NHS Wales launches Designed for Life framework
National Health Service Wales Shared Services Partnership is inviting tender applications for its Project Management Framework for Designed for Life Building for Wales 3.
Requests to participate must be received by January 11, with decisions on those tenders to be invited due a week later.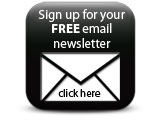 The framework will cater for health-related capital projects worth more than £10m. Contracts will be procured on the basis of an initial four-year term with the option to extent by a further two years.