'Virtual' nurse aids infection control at London hospital
Infection Control | Technology
High-definition hologram warns UCH visitors about the importance of hand hygiene
A 'virtual nurse' who greets visitors and reminds them of the importance of good hand hygiene is being trialled by at University College Hospital (UCH) in London.
University College London Hospitals NHS Foundation Trust is the first in the country to employ the futuristic approach to infection control, which, if successful, could be rolled out to trusts across the country as part of the battle to rid wards of bugs like MRSA, C.difficile and Norovirus.
The technology works by producing a hologram which is reflected via high-definition video projectors onto a specially-developed material, producing a clear image. A pre-recorded voice then advises those passing of the need to adhere to good hygiene practices.
Director of estates and facilities, Trevor Payne, with the virtual nurse
The technology is being funded by Interserve and was developed by The Healthcare Messaging Group.
During the trial, visitors will be prompted to clean their hands at the many gel dispenser points around the hospital. The unit also has two working dispenser units built into it, so they can take immediate action.
It could also be further adapted to help with other hospital services such as wayfinding or general information.
During a short two-hour trial at the hospital, it was found to increase the number of visitors using hand sanitisers from 2.1% to 33%.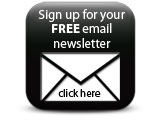 Trevor Payne, the trust's director of estates and facilities, said: "Raising awareness through high-profile initiatives like this enables us to educate our patients, visitors and staff alike."
Companies