Uri Baruch appointed partner at Cambridge Design Partnership
Head of drug delivery to join the board
Uri Baruch
Head of drug delivery, Uri Baruch, has been appointed a partner at product design and innovation consultancy, Cambridge Design Partnership.
Baruch is a senior mechanical engineer and an expert in drug delivery devices.
For more than four years, he has led the drug delivery sector at Cambridge Design Partnership (CDP), delivering a wide range of design projects including an award-winning needle safety device, an emergency auto-injector, and pen injector packaging designs for delivery devices and inhalation products. These led to successful submissions to both FDA and EMA in several submission categories.
He has a Master's degree in engineering from the Israel Institute of Technology (IIT) where he specialised in Microelectromechanical systems design and materials engineering.
He has worked across a number of industries including aerospace and defence, medical devices, automotive, and Inkjet. He has extensive knowledge in design for manufacturing and process design and was involved in setting up and transferring several production lines around the world.
Commenting on his appointment, he said: "This shows the importance of drug delivery to CDP and the global healthcare marketplace.
"The healthcare landscape is changing in all of the world's key geographies due to a combination of rapidly-ageing populations, increased patient load on healthcare infrastructures, and financial pressures on providers.
"CDP is already innovating in this space with a number of the world's leading manufacturers who are seeking to address these challenges. Among the areas of focus are a review of the management of high viscosity formulations in drug products, how device connectivity can support dosage adherence, and increasing usability and compliance across all new device developments.
"I look forward to spearheading the further expansion of our drug delivery capability and team in the UK and in our US office in Palo Alto to support this work."
CDP partner and founder, Mike Cane, added: "Uri will lead the expansion of the important drug delivery device sector at CDP.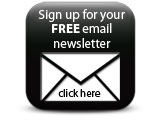 He'll be building on the success that our dedicated team has enjoyed so far, with a series of initiatives to enhance the services that we provide to our global customers."