Ultrasound - the future is on demand
Building Better Healthcare quizzes Philips' Neil Mesher on the curent ultrasound market and how new delivery systems are proving popular with hospital trusts
In this article, BBH quizzes Neil Mesher, managing director of Philips Healthcare UK and Ireland, about the future of ultrasound within the healthcare sector
Q
How has the ultrasound market changed over the last decade?
A One very important development over the last decade is that the demand on imaging has increased, as with other aspects of healthcare. This is for a variety of reasons, such as increasing population numbers, a rising prevalence of obesity and chronic illnesses, and the need to offer shorter waiting times. As a result of this, and ultrasound (US) being a cost-effective solution, hospitals have placed increased pressure on US departments to help meet this demand. The growing need for services is also creating challenges in the market, for example in the recruitment and retention of sonographers. Philips has responded to this challenge by designing simpler, ergonomically-sophisticated machines that offer intuitive interfaces so more staff can carry out procedures while ensuring that the workflow process is as seamless as possible.
Ultrasound is also expanding in both the number and type of scans available. However, with real-time spending increases on hold within the NHS, US systems need to be flexible to offer scans as and when required. There is an expectation for faster, more-accurate diagnostic clinical support from imaging departments and the market is advancing quickly and efficiently to meet this need.
with Utrasound on Demand the healthcare provider will most likely receive increased access to specialist equipment
The combination of new types of US capability and the need for alternatives to traditional imaging diagnostics are also driving advancements, so the service is expanding into other areas. For example, US is now used in point of care, A&E departments, one-stop clinics, rheumatology, sports therapy, and interventional procedures, to name a few. Furthermore, it can now be used for other functions such as MSK diagnostics as well as guiding both steroid injections and the draining of abscesses, which frees up CT and MR scanners, the previously-used standard methods. US is also cheaper, more accessible and involves no radiation.
Q
How has technology evolved to meet this change?
A Ultrasound technology is evolving in many ways, both in speed, functionality and usability. For example, machines are now more ergonomically designed, as previously mentioned, which prevents repetitive injuries to sonographers, therefore better equipment helps to attract and retain staff. Furthermore, US machines now have an increased variety and compatibility of transducers to address different procedures, reducing costs to the US department.
Ultrasound image quality and resolution, including 3D images, has also seen great advancements to support clinical decisions - driven by system, transducer and software improvements. Transducers, in particular, have evolved in many ways; from their shape and number of crystals to better penetration, higher frequency and colour Doppler sensitivity.
UoD encourages continuous evaluation of service provision and, within 18 months of the first installation , lets hospitals make changes to the system by adding additional packages for a small access fee
At the same time the accessibility of the equipment has progressed, allowing the machines to be more mobile for use in different departments around the hospital. Remote connectivity has also come in to play, meaning more-accurate and in-depth reporting for data-driven strategic and operational decisions.
Picture Archiving and Communication Systems (PACS) and portal developments have increased ultrasound connectivity, which helps clinicians collaborate across specialities and sites, allowing information sharing to be faster and more seamless in its transfer of data and ideas. The automation of scanning processes helps to simplify workflow, eg auto-scans and auto-Doppler, while the ongoing development of software allows for more-advanced procedures to take place eg elastography, contrast and fusion for prostate biopsies.
Q
How did Ultrasound on Demand (UoD) come about?
A Ultrasound on Demand has been in development for approximately 18 months. It was designed to offer an accessible model for everyday ultrasound provision on the EPIQ system, while increasing access to high-specification ultrasound services by reducing the need for significant upfront capital expenditure. With UoD, Philips wants to offer a new model of ultrasound provision that can be tailored to the need of each healthcare provider. Central to the project was the ambition to address the need from our customers to deliver access to high-end technology and quality patient care despite current economic pressures.
Q
What are the benefits of this type of approach?
A I think there are a number of considerable benefits to taking this approach. Firstly, clinicians and patients benefit from flexible access to state-of-the-art-equipment. Philips' EPIQ ultrasound technology is a premium system, providing high-specification core functions and a host of additional facilities, such as 3D abdominal scanning or elastography, which can be bolted on. These bolt-ons are only paid for only when used. We believe this is a real benefit that could encourage clinicians to try out new procedures and consider offering specialist services in their department on a more-regular, or even permanent, basis.
Another considerable benefit is that UoD encourages continuous evaluation of service provision and, within 18 months of the first installation , lets hospitals make changes to the system by adding additional packages for a small access fee. Ultrasound on Demand tracks usage 24 hours a day, seven days a week, so if the data shows a specialist probe isn't getting used, but there's a demand for another type of scan in the department, there's no financial risk in adding on new packages to address that. This lets hospitals better plan their services and refine them as needed.
Q
How does it work in practice for healthcare operators?
A I can give a couple of scenarios. For some background, when a hospital or trust considers acquiring an UoD system, there's a consultation and audit of the department and its needs. Once procurement and management have agreed on the specific packages they want with their EPIQ system, it's installed and training is provided as standard. After three months, we review utilisation with our customers and upgrade or modify options. It's designed to be a simple process that removes the rigidity of purchase and leasehold agreement for specialist equipment so clinicians have the ability to explore new services and packages.
UoD's flexibility means it is future ready for changes in any healthcare provider's needs
So for a trust that's currently sharing US facilities across departments, with UoD the healthcare provider will most likely receive increased access to specialist equipment. A shared US system might not be equipped to facilitate any specialist procedures, and UoD addresses this limitation by being equipped to be flexible and scalable. So across departments clinicians have not only the core US facilities, but they can select specialist packages that allow them to personalise the service they need now and in the years to come, as demand and patient throughput changes.
Even for a trust that already invests heavily in speciality US equipment, with more than 25 software and hardware options from which to pick, UoD is still likely to offer clinicians a significant expansion in the tools available to them on a day-to-day basis. Potentially this could support them in developing a specialist clinic or service, again without the need to commit to significant upfront capital expenditure.
Q
How do you expect Ultrasound on Demand to further evolve over the coming years?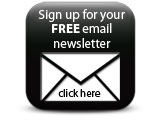 A UoD's flexibility means it is future ready for changes in any healthcare provider's needs. If UoD is proven to be as successful as we hope it will be, then there's potential for this financial model to be rolled out more widely. This type of financial model could also be used in primary care as a means to bring specialist services into a community setting, which supports the drive to bring healthcare closer to the individual.
Companies