UK hospitals switch to specialist clinical waste tie
Talisman expands its range with customisable options
Talisman waste ties are used by more than 60 NHS organisations
Purpose-designed clinical waste ties from Talisman Security Seals are proving so popular with the NHS that the company has announced an expansion to the product range, additional customisation options, and flexible delivery schedules– all backed by a free, online audit trail system.
Talisman business development manager, James Mulvale, explains: "We understand the NHS price structure requirements and have developed this specialist product to reflect this, while offering market-leading quality and support."
Kettering General Hospital recently became the 60th NHS hospital to specify the product direct from Talisman; and 12 NHS trusts are already sourcing the products through Talisman distributors.
The waste ties are now available in 12 colours, with bespoke printing to suit individual customer needs on orders as little as 5,000 units.
Stocks can also be held for call-off or deliveries scheduled to the exact dates required.
And, as an added benefit, Talisman has developed its own online audit trail system which customers can use to electronically assign and track tags to anywhere within their site.
David Booth, senior inventory manager at Kettering General Hospital, said: "We needed a quality product that offers choice and flexibility to meet our needs.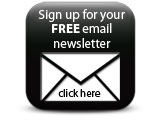 "Talisman was the clear choice for us, providing all of this together with highly-competitive prices."
Companies