Trio of innovative medical devices subject of new NICE briefings
Echocardiographic monitoring device, air filtering system, and a patch for repairing hernias covered in new Medtech Innovation Briefings
The Polysoft hernia patch from Davol is covered by one of three new Medtech Innovation Briefings from NICE
A ground-breaking echocardiographic monitoring device, an air filtering system for asthmatics, and a patch for repairing hernias are the subjects of new Medtech Innovation Briefings published this week by the National Institute for Health and Care Excellence (NICE).
The three briefings are a new product from NICE to support NHS and social care commissioners and staff who are considering using new medical devices and other clinical technologies.
The Airsonett temperature-controlled laminar airflow device
The information provided includes a description of the medical technology, how it's used, and its potential role in the treatment pathway.
The NICE Medtech Innovation Briefings also include the likely costs of using the technologies and a review of relevant published evidence, but they are not guidance and do not make any recommendations on the value of using the technologies.
Whether or not to use the products described is entirely the choice of local staff, but the briefings will help avoid the need for organisations to produce similar information, so saving staff time, effort and resources.
The briefings cover:
The haemodynamic transoesophageal echocardiography (hTEE) system from ImaCor. The system is designed to be used for episodic monitoring of people who require advanced hemodynamic management in the critical care setting, such as cardiac intensive care units or general intensive care units. It comprises an ultrasound recording console, which can be moved from bedside to bedside, and a disposable transoesophageal probe which remains in place in the patient for up to 72 hours
The Airsonett temperature-controlled laminar airflow device for persistent allergic asthma from Airsonett. This is a temperature controlled laminar airflow device intended to be used as an add on to standard treatment for people whose asthma is affected by exposure to airborne allergens, particularly those with severe persistent allergic asthma
The Polysoft hernia patch from Davol. This is a self expanding, non absorbable, sterile mesh for the repair of inguinal hernias using a pre peritoneal technique and an anterior approach. The mesh is supported by a monofilament polyethylene terephthalate memory recoil ring, which has a gap in it to allow the patch to be cut to create a slit for the spermatic cord if needed
Previous Medtech Innovation Briefings published covered a range of novel technologies including a device for visualising veins, a test to diagnose kidney damage, and a device to cool the brain in patients who've suffered a heart attack.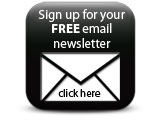 The documents are commissioned by NHS England and produced in support of Innovation Health and Wealth. It's hoped this impartial information about innovative devices and diagnostics will help NHS and social care professionals and buyers and commissioners of services with local decision-making.