Theraposture appoints occupational therapist as trusted assessor
Shaun Masters responsible for serving healthcare and consumer clients in South West England, South and Central Wales
Shaun Masters
Theraposture has announced the appointment of occupational therapist (OT), Shaun Masters, to its team of trusted assessors.
Qualified as an OT since 2011, Masters brings a wealth of clinical knowledge to the company and its clients.
Before joining the Wiltshire-based specialist, he was responsible for delivering community based re-enablement in the public sector.
He has expertise in moving and handling in both adult and paediatric sectors so is ideally qualified for the new role.
Based in Winchester, he is now responsible for serving healthcare and consumer clients in South West England, South and Central Wales.
He said: "I am thoroughly enjoying my new role at Theraposture. As I have been an OT for several years, I have already regularly recommended Theraposture products as they always provide positive outcomes.
"Superior quality, reliability and design all combine to provide better clinical care, comfort and safety so independence and occupational performance is maximised.
"The care cost savings achieved by Theraposture assistive beds, particularly the range of Rotoflex Turning Beds, are significant and represent the most-appropriate intervention for safer recumbent-to-standing transfers.
"My ethos will be to make a clear difference to individuals seeking greater independent mobility while delivering educational material to assist fellow peers.
"Making a difference to peoples' lives is why I trained to be an OT and continues to motivate me every day."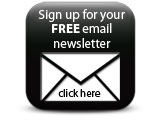 Outside of work Masters is an avid downhill mountain biker and through family experience of disability, he runs to raise funds for charities such as Macmillan and Spinal Research.