The infirm and bedridden can get up and walk with New AXEL wearable ICare system
Italian company targets UK healthcare sector with wearable health monitoring equipment
The chief executive of New AXEL, Italian, Davide Gasparin, took his inspiration from the British Government for its focus on people who suffer from crippling health defects and decided to help them restore normality to their lives.
The care and consideration taken for the aged and vulnerable in British society by local and national health authorities inspired Gasparin to develop the ICare system, which aims to bring back normality and value to the lives of bedridden or vulnerable patients.
His easy-to-use and wearable products, also known as 'modules', are portable pieces of equipment that provide heart rate monitoring, accelerometers to indicate a fall, SOS emergency calls, GPS location and tracking, reminders, voice commands for blind users and emergency services when required in a crisis. New Axel's ICare system can also help to manage Alzheimer's, dementia and hypoxia.
The development of such a business allows people to step outside and away from their beds with piece of mind that they are fully supported by these handy products in the case of an emergency.
Said Gasparin: "The ICare system safeguards one's independence and quality of life, no matter how old or frail."
Psychologists and health experts confirm that in most cases people heal and live a better life when at home, whether alone or not, than when being cared for in hospitals. In Gasparin's opinion, this is why the British health policy focuses particularly on patient healthcare management at home and is what it should continue to develop the most.
"With the ICare system, the patient is never alone because he or she has a little and trustworthy friend with them constantly," he added.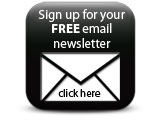 "My goal is to vastly ease and improve the quality of life of vulnerable people in British and Italian society and to work alongside the institutions that help them."