The CT50: Helping clinical professionals get from A to BP
New blood pressure monitoring technology delivers reliable blood pressure, SpO2 and temperature measurements in patients of all ages
SunTech Medical has launched the advanced CT50 vital signs monitor
Blood pressure monitoring products and technology supplier, SunTech Medical, has launched the advanced CT50 vital signs monitor to deliver reliable blood pressure, SpO2 and temperature measurements for neonatal, paediatric and adult patients.
The continuous vital signs monitor harmoniously performs automatic blood pressure and non-invasive pulse oximetry for clinical professionals.
Diagnosing hypertension in patients quickly and accurately can be a matter of life and death, which means access to affordable, reliable and precise devices is crucial.
Equipped with innovative features such as BP averaging, digital thermometry, and pulse oximetry; the intuitive, touch-screen interface of the CT50 uses SunTech AdvantageTM BP technology.
The monitor has an averaging mode enabling clinicians to automate the process of taking and averaging multiple office BP measurements. This process, secured through SunTech's technology, improves the quality and precision of office BP measurements as well as reducing overall white coat response.
In the UK, over five million people are unaware that they have worryingly-high blood pressure, a condition that is one of the biggest risk factors for premature death and disability.
Hypertension is the most-important risk factor for cardiovascular disease in both men and women, with prevalence increasing with age at a worrying pace.
High blood pressure in the UK is estimated to cost the NHS over £2.1billion a year so the ability to easily diagnose high blood pressure in a fast-paced environment is fundamental.
Justin Thompson, product manager at SunTech Medical, said: "SunTech Medical understands the difficulties that can occur when diagnosing hypertension. This is why the CT50 was designed to help clinical professionals get from A to BP – every time.
SunTech's clinical-grade BP devices will help to make the investigation for hypertension easier, faster and more precise."
The innovative vital signs monitor is easy to use, with an intuitive user interface with LCD display and touchscreen UI to guarantee a swift experience when measuring patients' blood pressure.
The continuous monitor performs automatic blood pressure and non-invasive pulse oximetry
The CT50 also has built-in memory capabilities that can store over 1,000 patients and 5,000 measurement events. The equipment's advanced internal storage and easy facilitation of communicating patient information means it can be easily integrated into clinical workflow with little disruption to vital time needed for patient care.
The CT50 can also be used in conjunction with SunTech Medical's CT40, offering complimentary support to clinical professionals.
The CT40 is the ideal and affordable solution for clinical-grade spot check measurements of blood pressure and vital signs across hospitals and clinics.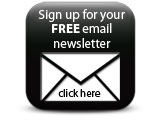 I enables clinicians to easily make adaptations to the device while it is still in use. This includes adding thermometry and SpO2 depending on the needs of the patient.