The Bloomfield Group combats gas-bottle theft epidemic in hospitals
Building and Design | Facilities
Two-fold security system helps combat Nitrous Oxide thefts
The Bloomfield Group is aiming to combat an increasingly-common security threat to hospitals and healthcare centres.
Theft of Nitrous Oxide, otherwise known as 'laughing gas' or 'NOS', from hospitals has been on the rise.
Often sold under the brand name, Entonox; the gas is stored in small cylinders and widely used as an anaesthetic in healthcare facilities.
However, it is also being used as a recreational party drug, often pumped into balloons and consumed at parties, festivals and raves.
When inhaled, Nitrous Oxide dissolves into the bloodstream, inducing a brief 'high'. Commercially-available whipped-cream canisters, containing NOS as a propellant, have also been commonly used for this purpose, but a change in legislation in May 2016 has made these more challenging to purchase in bulk. For this reason, dealers are targeting hospitals and health centres, which often have large stocks of NOS.
Theft of NOS is not only endangering hospital security personnel and patients, but also the users of the stolen gas.
With health sector clients facing these problems, The Bloomfield Group has developed an effective, two-fold security solution.
Richard Bissett, managing director at The Bloomfield Group, said: "Hospital gas-bottle storage areas are particularly vulnerable. They are often housed in buildings or annexes which have external doors and in locations without lighting or passers-by.
"It is also necessary for doors to be louvered to prevent the dangerous build-up of any leaking gas. Using louvers instead of solid panels inevitably compromises the security of the door."
The company's solution is special versions of its exterior louvered security doors, which are tested to a SR3 LPS1125 standard. In addition to this physical security measure, it installs the latest HD CCTV, ensuring assailants are both deterred from breaking in, and delayed long enough for high-quality video evidence to be recorded."
The system was recently 'real-world' tested, when one of the installed doors was attacked in an incident which was recorded by CCTV. After 40 minutes of sustained assault, the doors remained unbreached. The attackers gave up and moved on to another hospital which was not protected and where they successfully gained entry. Following this intrusion, sometime later, the assailants returned to the same unprotected hospital and once again gained entry.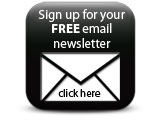 Bissett said: "While we understand we are not in a position to stop these attacks from happening, we believe The Bloomfield Group's comprehensive and proven security deterrent is enough to substantially reduce the success rate of break ins."
Companies