Taunton and Somerset NHS Foundation Trust improves inventory management with Zebra Technologies
Clinicians using MC18 mobile computer spend less time managing stock and more time on patient care
Taunton and Somerset NHS Foundation Trust is using the Zebra MC18 mobile computer and technology from Ingenica Solutions for inventory management.
The trust implemented an electronic system that automatically replenishes inventory, replacing an existing manual process that led to overstocking and inefficiencies.
Similarly, the trust wanted to minimise the involvement of clinical teams in forecasting and product quality assurance so they could focus more time on patient care.
This deployment is proof of the powerful benefits that clinical mobility can have at multiple levels of care
It implemented Ingenica Solutions' 360 IM for the management of stock and replenishment.
It has been deployed in 16 theatres across eight locations including the head and neck theatres, central stores, orthopaedical theatres and general theatres, and day surgery, intense therapy unit, high dependency unit, and audiology.
The Zebra MC18, a simple-to-use Android-based hand-held mobile computer, operating Ingenica's clinical mobility application, has the ability to scan multiple barcode formats and adjust in real-time product levels in Ingenica's inventory management solution.
Now, when a healthcare assistant or scrub staff member removes an item and scans its barcode, the stock count is automatically updated within the specific location. The same applies when an item is returned.
The deployment has realised benefits for the trust, including a 90% reduction in the time clinicians spend engaging in stock ordering and replenishment in the head and neck theatre.
The solution has also reduced the level of storage space used, improved stock control and visibility, and ultimately improved patient care.
Not only are there obvious cost and operational savings in the way stock is managed, but it also reduces the time NHS clinicians spend overseeing the supply chain
This new inventory management solution is part of the trust's Scan4safety program, a barcode identification programme that enables staff to track each patient through their hospital journey from admission to discharge. The resulting actionable insights enable hospitals to significantly enhance the quality of patient care and improve medical stock management.
Monika Nott, project lead at the trust, and a participant member of the Southern GS1 and Scan4Safety Adoption Group, said: "Using Ingenica's inventory management solution, the first GS1 certified in the UK healthcare market, and the Zebra MC18 mobile computer, we have transformed our process, improved data collection, and secured much-greater control over purchasing and inventory. Our staff can also dedicate more time to clinical activity and ultimately improve patient care."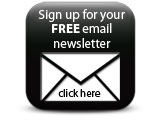 Nicola Hall, founder of Ingenica Solutions, added: "Zebra Technologies has the best scanning technology in the marketplace, and our work with them continues to grow as we collaborate on solutions both for today and tomorrow within the Taunton and Somerset NHS Foundation Trust."