SureCare appoints business development manager to help Northern expansion
racy Newcombe joins company following 20 years working in the care industry
Care company, SureCare, has appointed an experienced business development manager to help spearhead expansion in the North.
Tracy Newcombe joins the company following a successful career of more than 20 years working in the care industry.
She will be responsible for helping existing SureCare franchises and branches grow and working with new franchises as they launch in the North.
SureCare currently has 27 franchises and three branches in England, but the plan is to increase the number of franchises to more than 50 within two years. The company's head office is in Chester.
Newcombe's appointment follows the recent arrival of New Zealander Neil Farnworth as head of services. She will work closely with Neil, managing director Gary Farrer, and franchise sales manager, Vikki Donnachie.
Farrer said: "Tracy is highly experienced in the care sector having worked with the NHS, social services and the private sector.
"SureCare has exciting plans to help our existing franchisees grow their businesses while, at the same time, recruiting the next wave of franchises keen to offer our community of care services. We are now able to offer care for the very young through to those in later life."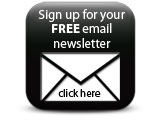 Newcombe, who lives in Bolton, said: "I am joining SureCare at a very exciting time and am looking forward to helping our franchise owners and branches make the most of the comprehensive range of care services now offered by the company. I am looking forward to playing my part in a company at the forefront of a rapidly changing care sector and ensuring that we meet the requirements of families today."
Companies