Stepnell to lead Nuffield hospital revamp
Construction firm wins contract for £167,500 project at Warwickshire hospital
Nuffield Health has appointed Rugby-based construction company, Stepnell, to carry out a £167,500 programme of construction work at the Nuffield Health Warwickshire Hospital in Leamington Spa.
Stepnell is building a single-storey extension to the existing pathology department to create a new microbiology laboratory and cold room. In addition, the company will also refurbish the hospital's histology department and carry out improvement work to a blood screening area, treatment room and gym.
The work is set to be completed later this month.
Stepnell was awarded the contract following a competitive tendering process. The company has previously carried out a number of projects for Nuffield Health at the Warwickshire Hospital, including a £60,000 programme of refurbishment and alterations completed in 2010.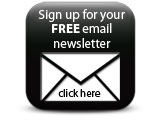 "As a Rugby-based company, we are delighted to be using our healthcare expertise and experience of working in live environments to deliver this programme of work," said Stepnell managing director, Mark Wakeford.