South Tees hospitals deploy real asset management
South Tees Hospitals NHS Foundation Trust increases efficiencies and time savings with capital accounting solution
South Tees Hospitals NHS Foundation Trust has been able to achieve accurate, detailed and automated financial reporting since choosing Real Asset Management's (RAM) capital accounting solution, leading to an increase in overall efficiencies and time savings.
The trust is the largest in the Tees Valley, with a workforce of almost 9,000. Services are delivered across two acute hospitals, with a variety of services also available in community hospitals, resulting in a significant number of assets spread across various sites. The trust's objective of improving asset management led to the search for a more-comprehensive and multi-functional system that would help it to manage its assets more effectively.
Sally Leonard, capital accountant from the trust, said: "One of our acute hospitals, The Friarage Hospital, was already using RAM when we merged with it and staff provided positive feedback on the solution."
South Tees implemented Asset4000 in 2009. Since then, the solution has contributed to improving the accuracy of reporting, automatically calculating depreciation, and ensuring the trust complies with official reporting standards, while saving time and costs.
Leonard said: "Since implementing Asset4000 four years ago we have been able to pull reports from the system as and when we need them and we can automatically upload them into our general ledger (the Oracle E-Business Suite provided by NEP), enhancing the speed and accuracy of our financial reporting and ultimately helping us to comply with the reporting requirements we must adhere to as a foundation trust."
In addition to saving time by removing the manual aspects of journal reporting, Asset4000 has contributed to South Tees complying with official reporting standards such as IFRS.
Leonard said: "Asset4000 has been a great help when it comes to adhering to the national accounting procedures and standards for financial reporting. The system has helped save us time and increase efficiencies throughout the reporting process."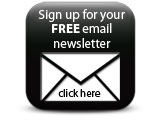 She concluded: "We have also had excellent on-going support and the team is extremely helpful. If I ever have a problem, they come back to me within minutes and will have it sorted within the hour, which is something you don't get with all suppliers."