Sonde Health appoints director to board
An affiliate of PureTech Health, Sonde Health, developers of a voice-based technology platform for monitoring and diagnosing mental and physical medical conditions, announced Thai Lee, president and CEO of SHI International Corporation, has joined Sonde's board of directors.
Lee brings a wealth of experience in building and scaling-up one of the largest information technology solutions companies in the world, with $10 billion of annual sales.
"We are excited to welcome Thai to the board of directors of Sonde Health as the team advances this leading vocal biomarker technology platform," said Joi Ito, chairman of the board of PureTech Health and Director of the MIT Media Lab.
"Thai will contribute her enormous experience to further unlock the power of voice as a platform for detecting physical and mental health conditions."
Lee said: "By leveraging machine learning to derive valuable health information from billions of daily voice interactions while maintaining privacy and security, I believe Sonde's technology is well-suited to meet the high demand for innovative solutions that improve the early recognition and treatment of high-burden health conditions."
Lee is the co-founder of SHI International Corporation, where she currently serves as president and CEO. SHI International is a global provider of information technology products and solutions.
Under Lee's leadership, SHI has transformed from a $1 million software reseller into a $10 billion in annual sales global provider of information technology products and solutions with 35 offices around the world. Previously, Lee was involved in brand management for Procter & Gamble.
Lee serves on the board of Dean's advisors at Harvard Business School, as vice chair of Harvard University's Campaign Executive Committee and is a Life Trustee at Amherst College. Lee holds a BA in Economics and Biology from Amherst College and an MBA in General Management and Leadership from Harvard Business School.
"Thai's contributions will greatly enhance our ability to realise the extraordinary promise of our vocal biomarker technology," said Jim Harper, co-founder and Chief Operating Officer of Sonde Health.
"Sonde's vision is to seamlessly turn voice commands to phones and speakers into snapshots of speaker health that catalyse numerous opportunities to partner and improve health and healthcare experiences. To do so, we are building out and scaling Sonde's platform and information services with unwavering focus on service, quality, value, and security.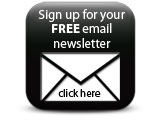 Thai's incredible successes at SHI demonstrate her ability to build and lead diverse teams that consistently deliver across these key domains, and I am grateful she has agreed to join us."
Companies