Sod-cutting ceremony marks start of construction work on Scottish health centres
First of three centres in Edinburgh and West Lothian gets underway
A sod-cutting ceremony has been carried out to officially mark the start of construction work on the first of three health and social care centres in Edinburgh and West Lothian.
Maureen Watt, Minister for Mental Health, officially cut the ground on the North West Edinburgh Partnership Centre in Muirhouse, Edinburgh.
It will provide a new GP practice, physiotherapy, podiatry, dentistry, voluntary sector services and children and families health and social work services in a move designed to ensure that children's health and welfare are at the forefront of local services.
The centre is one of three in the £27.6m programme, which will be delivered by NHS Lothian in partnership with the City of Edinburgh Council and West Lothian Council and will be developed by Hub South East Scotland with GRAHAM Construction as the main contractor.
Allermuir Health Centre, formerly the Firrhill Partnership Centre, and the North West Edinburgh (Muirhouse) and Blackburn in West Lothian partnership centres have been designed to make it easier for patients and service users to access services by providing them in a one-stop shop.
Watt said: "I am delighted to be here to officially mark the start of construction on the North West Edinburgh Partnership Centre.
"Once open, this will be a thoroughly-modern, fit-for-purpose facility that will benefit the whole of the Muirhouse and Pennywell area. The development of this new facility, along with two other centres across Lothian, will help to bring local services together and make it easier for communities to access them.
"This is one of many capital projects under development across NHS Scotland. Investment in local infrastructure continues to be a key priority for this Government, with over £2billion invested in Scotland's health infrastructure over the last four years."
Brian Houston, chairman of NHS Lothian, added: "I'm delighted that work is now progressing on the North West Edinburgh Partnership Centre and on the other two fantastic new centres. They will help to better connect health, social care and council services in the heart of these communities.
"Bringing services together in one place will help to improve access for communities throughout Edinburgh and West Lothian and will in turn improve health and quality of life.
"We will continue to work closely with our partners in the City of Edinburgh Council and West Lothian Council, along with Hub South East Scotland, as we deliver the new buildings."
And George Walker, chairman of the Edinburgh Integration Joint Board, said: "It's great to see the first phase of construction work starting on the new centre. We work with NHS Lothian, the Scottish Government and care providers to make sure the right services are in place to support people and this fantastic facility will be of real benefit to local residents by providing a one-stop shop for their health needs."
The new facilities have been developed under the Hub initiative through Hub South East Scotland. They will be delivered through a single design, build, finance and maintain contract, with GRAHAM Construction appointed as the official contractor.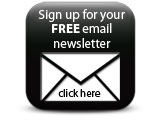 Richard Park, operations director for Hub South East Scotland, said: "As Hub projects, once complete, not only will they be high quality facilities for the people of Firrhill, Muirhouse and Blackburn, they will also have also delivered a number of community benefits for the local area."
Companies