Skills for Health accepted onto Government's digital marketplace
e-rostering and e-learning solutions available on G-cloud 9 framework
Skills for Health has been accepted as a supplier on the Government's latest Digital Marketplace framework: G-cloud 9.
From today, public-sector organisations, including NHS trusts, will have easy access to Skills for Health's e-rostering solutions, DRS and Realtime Rostering, and e-learning solutions via G-cloud 9.
The UK Government G-cloud framework simplifies the process for public-sector organisations to purchase digital products.
Using this framework, buyers are able to purchase digital products faster and cheaper than entering into individual procurement contracts.
Skills for Health's chief executive, John Rogers said: "We are delighted that we have been successful in securing a place on this important Government framework, and that our e-rostering and e- learning solutions are now available on a marketplace that will give public-sector buyers easy access to high-quality products."
Skills for Health's regional director for the North of England, Tim Lund, added: "I recognise the importance of having our services listed and I am very aware that service managers are keen to purchase from a national framework which has pre-qualified the supplier and guarantees best price. "
Realtime Rostering is an accurate and efficient all-staff e-rostering solution, developed for healthcare professionals by healthcare professionals.
Skills for Health has been supplying and producing e-learning into the NHS and the wider health sector for over 12 years.
Its portfolio covers a range of courses, from UK Core Skills Training Framework subjects, to immunisation and vaccination, and mental health awareness.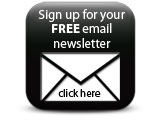 Skills for Health also recently partnered with the National Autistic Society to deliver autism related e-learning courses.
Companies