Single-use Diathermy Abbey Needle with Suction launched
Device improves visibility at the surgical site during submucosal diathermy, turbinectomy and breast surgery
The Single-use Diathermy Abbey Needle with Suction
A pioneering single-use Diathermy Abbey Needle with Suction, which helps surgeons improve performance and outcomes during a range of procedures, will be unveiled at MEDICA 2017.
Developed by UK specialist, Single Use Surgical, the device improves visibility at the surgical site during submucosal diathermy(SMD), turbinectomy and breast surgery.
It offers a unique combination of precise cauterisation and targeted suction helping to remove surgically-generated smoke and reduce the risks associated with reprocessing a re-usable monopolar device.
Single Use Surgical was established in 2001 as a direct response to UK hospitals' concerns over the cleaning practices involving fine lumen instruments and how it posed a high risk of cross contamination between patients.
Since then, it has developed a wide range of high-quality and specialist single-use suctions, capturing the same look, feel and functionality as the reusable equivalent.
Unlike many other disposable instruments; Single Use Surgical manufactures its products with stainless steel tubes rather than aluminium.
The range spans into many specialities including ENT, head and neck, gynaecology, laparoscopy, general and vascular surgery.
Export manager, Michael Denver, said: "The launch of this pioneering device means there is no need for separate suction.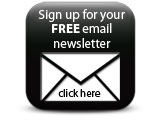 "This prevents crowding the surgical site in smaller, harder-to-reach areas. It also offers targeted and effective smoke extraction and, being single-use, it reduces the risks associated with cross contamination and unintentional patient burns from damaged insulation."