Sidhil launches Innov8 IQ 'intelligent bed' to improve tissue viability
New model improves manual handling, enhances patient comfort, and reduces falls and pressure sores
The Innov8 IQ has been designed around optimising tissue viability
Healthcare furniture specialist, Sidhil, has announced the launch of the latest model in its flagship Independence Innov8 range.
Dubbed 'the modern ward bed with intelligent thinking', the Innov8 IQ has been designed around optimising tissue viability, infection control and health and safety in terms of manual handling and falls prevention. This level of design flexibility means the bed is suitable for a wide range of patient groups, resulting in reduced requirements for transfer from bed to bed and increased relevance for the entire patient population.
One of the key features of the Innov8 IQ is the low mattress platform height, reducing the risk of falls. The bed also provides a tilt function with auto regression, achieving a one-touch full chair position for optimum patient comfort, facilitating open airways, improved circulation, a good nutritional position and clear vision around the ward to enhance the patient environment.
Aiming to reduce the time staff spend repositioning patients, the bed also features Sidhil's latest IQ Contouring system, where the backrest and kneebreak operate in harmony to reduce shear and friction, playing an important part in the prevention of pressure ulcers. This system works intuitively to prevent patients slipping down in the bed, helping the elderly and infirm or those with limited body strength to retain a correct and comfortable position in the bed.
Angle indicators are included to help with specific nutritional and post-operative nursing procedures, and the clip-on handset features clear graphics to enable patients to self operate where possible, maintaining independence, with a safety lock-out function for other environments.
A lightweight bed, it is easy to move and manoeuvre and designed for optimum levels of infection control. The perforated mattress platform is removable and all component parts above and below the bed are easily accessible, with a bright underbed light for improved safety and convenience.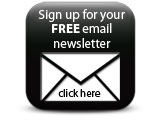 Additional features include a combined brake bar and pedal operating the brakes from both the foot and the side of the bed, with rubber buffers providing more cushioning and shock absorbency. The newly-designed bed stripper bar is easier and smoother in operation, and the leg 'stop' bar extends when the bed extension is in place, with leg support panels lengthening accordingly, removing the need to reach underneath the bed.
Companies