STEM Healthcare appoints new CEO
Global benchmarking company STEM Healthcare (STEM) has appointed Jason McKenna as CEO.
McKenna has been with STEM since 2010 and has held a variety of US and International roles throughout his career. Prior to joining STEM, McKenna worked for AstraZeneca in the US and UK.
McKenna said: "I'm delighted to be appointed as STEM CEO at such an exciting and pivotal time for the business. I look forward to leading a very talented STEM team and engaging further with clients to ensure we continue to innovate and add value to their businesses."
Rob Wood, President of Advisory Services said: "I am thrilled to announce the appointment of Jason as STEM CEO. Jason founded STEM in the US and Brazil and has been a Board member for the last 6 years."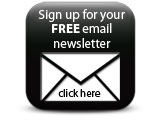 "He'll bring continuity to our business so clients can be confident that STEM will go from strength to strength."