Respiratory breakthrough could see an end to intubation
Respiratory dialysis system provides possibility of conscious ventilation
The Hemolung Respiratory Assist System could see an end to invasive ventilation procedures
A new respiratory system has been launched that could bring an end to invasive procedures such as intubation and tracheostomies.
The Hemolung Respiratory Assist System (RAS) is the world's first fully integrated respiratory dialysis solution, supplementing lung function through a single small catheter and removing up to 50% retained carbon dioxide from the blood while simultaneously delivering oxygen directly to the patient's circulatory system.
Since the device eliminates the need for intubation, sedation and tracheostomies, patients benefit from a reduced length of stay in intensive care units, reduced incidence of ventilator-assisted pneumonia, reduced airway wall damage, and the elimination of the ventilator weaning period.
Additional benefits when compared to invasive mechanical ventilation include elimination of sedation, allowing the patient to stay alert and to eat and communicate. It is also expected to replace or supplement mechanical ventilation in the ICU for a broad range of patients suffering from acute respiratory failure, including those with emphysema, chronic bronchitis, asthma, acute respiratory failure and acute respiratory distress syndrome, congestive heart failure with pulmonary edema, and neonatal respiratory distress syndrome.
The system has been unveiled by US firm, ALung Technologies and is awaiting CE Mark approval in Europe following a clinical trial in Germany.
Commenting on the impact is could have on the future of respiratory support, Peter DeComo, chairman and chief executive of ALung, told BBH "ALung has the potential to improve care greatly for the target patient group over the current methods used in intensive care units, achieving both improvements in clinical outcomes and major savings in cost of care.
The system is made up of four elements: a cartridge which has an integrated blood pump and gas exchange membrane in one unit; a next-generation dual lumen venous catheter; a controller display providing real-time and historic readings on CO2 removal and blood flow; and a back panel featuring a number of power and gas connections, portable oxygen tank storage and a system to purge moisture collected in the membrane.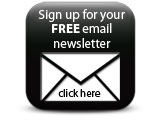 DeComo said: "Many patients who have reduced lung function, because of COPD or other lung diseases, are placed on ventilators because there is no other option. But ventilators can cause lung infections and often, once a patient is on a ventilator, their lungs become dependent on it. Our device is targeted at patients who still have some lung function and could be kept off a ventilator. In 60-80% of cases, we estimate our device could replace or supplement the ventilator."
Companies