Ready for the BIM revolution?
Building and Design | Facilities | Patient Experience
Knightsbridge Furniture BIM components now available online
Knightsbridge Furniture has developed BIM components for its product range
A comprehensive series of Building Information Modelling (BIM) components has been developed by Knightsbridge Furniture covering the company's collections of seating, tables and cabinets across the hospital, care and mental health sectors.
Set to become mandatory for all public sector projects by 2016, BIM is the process of designing a building by computer, using downloadable 'smart' components - representing everything from structural elements to furniture and furnishings - which contain data about their use and purpose as well as variables like energy efficiency and sustainability. The computer-generated model then becomes the basis for all documentation about the building, enabling contractors to start work, schedules and workplans to be generated, collaboration to be facilitated and margins for error reduced.
"As a furniture manufacturer supplying to the public sector, we feel it's vital to have our BIM files ready for architects and specifiers to access well in advance of the 2016 deadline," said Alan Towns, managing director of Knightsbridge Furniture.
"We are delighted to embrace the future of BIM technology with the introduction of our open source Revit format BIM files. It was our goal to become one of the first UK contract furniture manufacturers to offer our clients the opportunity to easily download these files and it's a credit to our team that we have launched ahead of schedule.'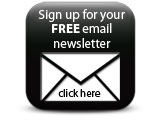 Knightsbridge Furniture BIM components have been formatted using Revit 2014 and are hosted by the Modlar website where AutoCAD 2D and 3D models are available for free download. To register, visit the website by clicking here.
Featured Companies