Qmatic enters into partnership with Signagelive
Collaboration delivers bespoke customer journey management solutions for the healthcare market
The collaboration will improve customer journey management in hospitals and health centres
Qmatic has formed a new partnership with leading digital signage provider, Signagelive, to deliver effective and bespoke customer journey management solutions for the healthcare market.
Commenting on the new solution, which was developed collaboratively by the two companies, Vanessa Walmsley, managing director at Qmatic UK, said: "Joining forces with Signagelive is a fantastic opportunity for us to increase our presence across a number of sectors.
"We believe that uniting our customer journey management solutions with Signagelive's digital signage will bring real benefits to service providers working across the retail, healthcare and hospitality markets.
"Whether users are arriving at a hospital for an outpatient appointment, visiting a retail store or going into a 'food-to-go' outlet to buy a burger; they always need clear, detailed information about the status of their journey."
She added: "The way we shop and interact with different services is changing rapidly with the introduction of technology such as self-serve kiosks and mobile check-ins, giving service providers new opportunities to interact with their customers or patients.
"However, these different routes to service need to be brought together under a connected customer journey management solution.
"Working together with Signagelive, we have built a comprehensive digital signage solution that incorporates advanced customer journey management, creating the ultimate solution for a wide variety of markets."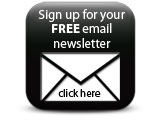 Jason Cremins, chief executive of Signagelive, said: "Providing exceptional customer journey management is critical for a wide range of sectors, because of the different customer requirements and the necessity to display clear, accurate information at every stage of the customer journey."
Companies