Private hospital in Liverpool uses new wound-healing technology
Liverpool's Spire Hospital introduces PICO negative-pressure system to target problem wounds
Spire Hospital Liverpool is using PICO technology on hard-to-heal wounds
Liverpool's Spire Hospital is using a new technology to help heal chronic wounds.
Around 200,000 people at any one time suffer from wounds that have difficulty healing, costing the NHS around £2.3billion–£3.1billion a year.
But the hospital has now rolled out a new technology - PICO, a pump the size of a mobile phone which seals wounds in an airtight dressing then applies negative pressure to the surface, draining excess fluid and encouraging blood flow, all helping to speed up the healing process
The use of pumps to apply negative pressure to wounds has been used by some health services before, but in the past these patients would have to stay in hospital and the pumps were far less mobile. The PICO system uses a tiny pump which means patients can have the dressing applied to the wound then be released immediately. Patients can then carry on as normal, with the PICO pump in their pocket maintaining the air tight dressing and negative pressure until the wound heals.
Alasdair Santini, orthopaedic surgeon at Spire, said: "In the past patients with chronic wounds often had to return to theatre on numerous times to have their wounds debrided and many required some sort of plastic surgery, such as a skin graft, to eventually close their wound. The PICO system can reduce the need for numerous returns to theatre and in many cases prevent the need for a graft."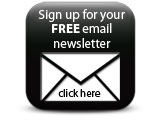 PICO is manufactured by Smith & Nephew.
Companies