Preferred developer agreed for Royal Hospital for Sick Kids sale
Site of old hospital sold off to raise cash for redevelopment
The old hospital is being redeveloped and the land sold off to raise funds
NHS Lothian has reached an agreement with developer, Downing Group, for the purchase of the current Royal Hospital for Sick Children in Edinburgh when services relocate.
The Royal Hospital for Sick Children is an iconic site that spans over 1.62 in the Marchmont, Meadows and Bruntsfield conservation area and includes a range of listed properties.
Ownership is split over NHS Lothian and Edinburgh and the Lothians Health Foundation charity.
Jacquie Campbell, chief officer for acute services at NHS Lothian, said: "The decision to move the services from the current site and dispose of the site was not an easy one to make.
"The legacy of the Royal Hospital for Sick Kids dates back to 1863 and since 1895 the hospital at Sciennes Road has been home to thousands of children and their families in the building many have grown to call 'the sick kids'.
"Although the site has a developer lined up to take ownership of the site, patients and their families can rest assured that no changes will be made to the current facilities until they are set to move to the their new location in the £150m Royal Hospital for Children and Young People and Department of Clinical Neurosciences in Little France next year."
David Fraser, partner with Ryden, adviser to NHS Lothian, added: "The property was put up for sale in November 2016 and naturally generated a great deal of interest which resulted in 21 formal bids being received in early 2017.
"After carefully consideration, six bidders were invited to provide additional clarifications, whereby the Downing Groups was selected as preferred bidder."
Overseeing the process is Jim Crombie, deputy chief executive of NHS Lothian, who said: "It has been a competitive process, but the prospective purchaser showed keen interest in the important legacy for the site through their proposed mixed-use development which will also provide significant capital support to the new hospital.
"Downing is still formulating their detailed plans and we anticipate further community engagement will take place as the developer prepares its planning applications."
And Jane Ferguson, director of the Edinburgh and the Lothians Health Foundation, added: "This step is an important one in the hospital's relocation to Little France, Edinburgh, together with the Department of Clinical Neuroscience and Child and Adolescent Mental Health Services (CAMHS).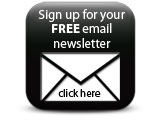 "The proceeds of the sale of the trustee-owned buildings at Sciennes will be used to continue to support our vision of healthier, longer lives for the people of Lothian."
Companies