Philips unveils world's-first MR technology with fully-sealed magnet
Ingenia Ambition x 1.5T reduces the amount of liquid helium needed, allowing for a smaller, lighter platform
The new Ingenia Ambition X 1.5T MR
Royal Philips has launched the Ingenia Ambition X 1.5T MR, incorporating its breakthrough BlueSeal fully-sealed magnet.
The world's-first MR system to enable helium-free operations, the solution reduces the chance of potentially-lengthy and costly disruptions, and virtually eliminates dependency on a commodity with an unpredictable supply.
Dr Andreas Steinauer, chief radiologist at Spital Uster Hospital, Switzerland – the first hospital to install the device – said: "Our patients can have the best of two worlds: leading MRI technology with a smaller footprint. This new, leaner platform will allow more sites to deliver advanced MRI technology to their patients, helping to improve patient care."
This announcement completes the renewal of the Ingenia MRI portfolio, which comprises fully-digital MRI systems, healthcare informatics, and a range of maintenance and lifecycle services for integrated solutions that enable right-first-time imaging, enhanced diagnostic capabilities, and improved productivity.
The Ingenia Ambition X can substantially improve overall efficiency, combining its revolutionary BlueSeal magnet with innovations that can reduce downtime, enable single operator workflow and speed up exam times by up to 50%.
"MRI provides exceptional diagnostic and therapy guidance capabilities, but it also places substantial operational demands on the hospital or imaging centre due to requirements for installation, footprint and services," said Ben Huard, business marketing manager for MR at Philips UK.
"With our breakthrough fully-sealed BlueSeal technology we're dramatically cutting the amount of liquid helium needed to cool the magnet to less than half a percent of the current norm. The result is numerous customer benefits from a smaller, lighter and more-flexible instillation footprint, and a more-efficient return to normal operations when required."
The Ingenia Ambition X includes a range of innovative features that combine to deliver a step-change in productivity.
With Philips' EasySwitch services, the BlueSeal's magnetic field can be easily turned off if an item becomes stuck in the bore.
Once the problem is resolved, an in-house or Philips technician can initiate an automated ramp-up to bring the magnet back to field, minimising operational downtime.
And, while a conventional MR typically requires two staff to manage daily operations; the Ingenia Ambition X combines guided patient set-up and Adaptive Intelligence-driven SmartExam analytics for automatic planning, scanning and processing. This frees up time to enable a single operator to manage the full scan from the patient's side with just a single touch of a button.
Philips Compressed SENSE is an advanced acceleration application that reduces exam times by up to 50%. In addition, Philips VitalEye is a unique approach to detecting patient physiology and breathing movement.
VitalEye technology and algorithms intelligently extract signs of breathing – allowing routine exam set-up time to occur in less than a minute, even for less-experienced operators.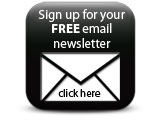 The Ingenia Ambition X is part of the all-new Ingenia digital MR portfolio and complements the recently-introduced Ingenia Elition and Ingenia Prodiva MR solutions.
Companies