Peter Lomax rejoins Multitone Electronics as director of strategic partnerships
New position signifies commitment to strengthening third party system integrator and vendor partnerships
Multitone Electronics, a specialist in the design, manufacture and implementation of integrated communication systems for healthcare organisations, has announced the appointment of Peter Lomax as director of strategic partnerships.
This new position signifies Multitone's commitment to strengthening its third party system integrator and vendor partnerships.
Lomax brings a wealth of partner management experience, from previous organisations where he developed indirect channel partnership programmes and new markets.
Previously holding the position of business development manager at Multitone, he was instrumental in launching its indirect sales channel several years ago.
Having seen the company move from a traditional hardware and engineering-based firm to a forward-thinking, customer-driven focus company in critical communications, he said: "I am excited to be re-joining Multitone. With my industry experience and knowledge of its customer base I am looking forward to working with customers to further enhance our drive to continue to explore and develop reliable communications and controls.
"Working with our partners and vendors, we will help to ensure we deliver the right solution for customers, whether this is to integrate with the customers' existing systems and technologies or to work together to develop a new installation."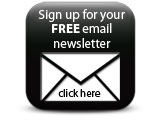 The company's director of marketing, Andrew Jones, added: "We're delighted to be welcoming Peter back to Multitone. Working alongside him and our partners, we can provide our customers with a truly cohesive communication platform. We pride ourselves on maintaining an open dialogue with our customers and working with them to deliver reliable robust communications controls systems. Our dedicated account management teams ensure that our partners receive the support they need to win valuable business."
Companies