Paint with added protection from Crown Trade
Clean Extreme Anti-Bacterial Scrubbable Matt paint incorporates SteriTouch silver ion technology to aid with infection prevention and control
The new Clean Extreme Anti-Bacterial Scrubbable Matt from Crown Trade
Specifiers looking to minimise maintenance requirements, yet maximise cleanliness, are being targeted with the launch of Crown Trade's new Clean Extreme Anti-Bacterial Scrubbable Matt paint.
Specifically developed to inhibit bacterial growth and withstand rigorous cleaning and scrubbing without any detriment to the finish; the new offering has been formulated to help create hygienically-clean walls and ceilings.
Itoffers high-quality anti-bacterial protection, making it ideally suited for use in the health and care home sector, as well as in food preparation facilities and other areas that are subject to stringent hygiene and cleaning requirements.
Clean Extreme Anti-Bacterial Scrubbable Matt is enhanced through the use of the independently-tested SteriTouch silver ion technology, which not only inhibits the growth of any bacteria that comes into contact with the surface, but also prevents bacteria from multiplying.
Unlike other anti-bacterial paints that can be prone to the problem of leaching, where the organic or chemical anti-bacterial agents migrate to the surface of the paint film over time where they can be wiped away; the built-in silver ion protection can't be washed off no matter how many times the surface is scrubbed clean.
As well as helping to extend redecoration cycles by retaining a high-quality 'just decorated' finish even after repeated cleaning, it also offers exceptional stain resistance for ease of maintenance.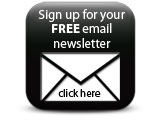 It can be specified in a wide range of tinted colours and, due to its water-based formulation, it provides a quick-drying and low-odour solution.
Companies