Optimisation of Electronic Prescribing in Hospitals National Summit 2019
11 February 2019 | Conference | De Vere West One Conference Centre, London
This national summit will focus on the optimisation of Hospital Electronic Prescribing and Medicines Administration (HePMA) .
It will examine the development of electronic prescribing systems towards advanced ePrescribing and ensuring the full clinical benefits are achieved.
Delegates will be able to network with colleagues who are working to optimise hospital electronic prescribing systems, understand the national context including updates from the National Digital Exemplars Programme, develop their skills in enabling the clinical benefits of ePrescribing, learn from established practice in the use of HePMA to change clinical behaviour and prescribing practices, and understand how to sustain and extend ePrescribing into higher-risk and complex areas.
There will also be case studies in paediatrics, critical care, and mental health; an overview of the challenges in rolling out ePrescribing trust wide; and advice on developing local strategies to eliminate medication errors associated with ePrescribing.
Event venue: De Vere West One Conference Centre, London
Organiser: Healthcare Conferences UK
Tel: +44 1932 429933
Email: jayne@hc-uk.org.uk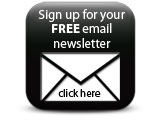 Web: www.healthcareconferencesuk.co.uk/electronic-prescribing-in-hospitals-summit
Companies