Novel Zaky Hands used to improve lives of premature babies
Forth Valley Royal Hospital among first in the UK to use larger-than-life hands that wrap around babies to make them feel secure
Zaky Hands are being used to support premature babies at Forth Valley Royal Hospital
Premature babies at Forth Valley Royal Hospital are among the first in the UK to be cradled using innovative Zaky Hands.
Purchased by neonatal supporters at the Tiny Tabatha Fund, the larger-than-life hands wrap around tiny babies to make them feel secure.
They were designed by a mother and ergonomic scientist whose child, Zachary, was born prematurely weighing under 2lbs.
She noticed that nurses would use items like blankets to create a soft firm boundary to help babies feel safe, but realised that none of the traditional approaches involved the mother or father.
The Zaky Hands, from Nurtured by Design, were developed to carry the scent of the parent, helping to create a bond.
Amanda Rutherford, founder of the Tiny Tabitha Fund, said: "Touch is the first sense to develop and for our vulnerable, sick and premature babies, it is even more vital that they feel safe, nurtured and loved.
"The Zaky Hands contribute to all these needs, helping to reduce stress levels, improve vital deep sleep where growth and repair occurs, and reduce the need for staff to handle the baby unnecessarily. The baby can also be repositioned by moving the Zaky Hands, thus reducing further stress on the developing brain.
"I truly believe early intervention should be offered wherever possible and if the Zaky Hands can help to reduce the impact of possible future development needs, and babies get discharged home earlier, then they are worth their weight in gold.
Forth Valley Royal Hospital's neonatal unit currently has 15 of the hands in various colours, all donated by the Tiny Tabitha Fund.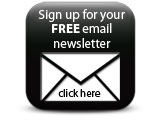 Each hand costs around £90 and the supporters are looking to buy more in the future.