New waste management service offers NHS chance to save money
DHL offers substantial revenue recovery opportunity following launch of Managed Disposals service
DHL has launched Managed Disposals, an end-to-end waste management service for healthcare organisations.
Unveiled as part of the company's Envirosolutions product suite, the service focuses on environmental compliance and helping businesses find the most-appropriate use for their waste through recycling, re-use and resale.
The offering draws on DHL's expertise in the healthcare sector, combined with its managed disposals and waste management experience, to offer trusted options ranging from revenue recovery to complete breakdown and recycling of redundant medical equipment. Managed Disposals also covers the management and removal of other waste healthcare materials including consumables, packaging, textiles, plastic and cardboard.
DHL research shows that equipment worth millions of pounds is thrown away each year, but between £2.8m and £4.2m could potentially be recovered through safe resale channels or donating the equipment to charities.
In addition, the new Managed Disposals service offers highly-secure destruction and removal of disused equipment, ensuring it is disposed of in a secure, safe and ethical way.
Richard Long, head of strategic products at DHL, said: "With the public sector becoming more commercially minded, the opportunity to create additional revenue streams should be front of mind.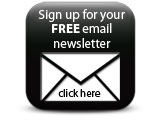 "It is also crucial that healthcare organisations can trust their waste management partner to dispose of highly-complex waste streams including equipment and hazardous materials in a safe, secure and trouble-free way. Our experience in the healthcare industry offers an established platform from which we can offer such a specialised service that has proven to be provide excellent value."
Companies