New tool will transform Mental Capacity Act decision-making process
Real time decision-making and report writing tool to improve provision of health and social care, provide confidence in the workplace and reduce regulatory burden
Desuto has launched an intelligent online solution to provide confidence in the workplace and reduce the risk of litigation in relation to the Mental Capacity Act
Desuto, a leader in health and social care decision support, has launched a unique tool designed to transform the decision-making process for health and social care professionals across the UK.
Targeted at those responsible for making complex decisions when caring for vulnerable people in society, the solution has already generated more than 10,000 reports while in trial phase in the NHS and care home sector. Following the success of the trial, Desuto has announced the tool will be made available to all health and social care professionals.
The tool is designed to provide vital decision support related to the Mental Capacity Act (MCA), assuring compliance with law and best practice standards to ensure positive outcomes.
Local Authorities and NHS bodies across England and Wales work in accordance to the Mental Capacity Act 2005. However, the over-reliance on formal, classroom MCA training appears to be a major barrier to implementing the legislation in practice according to Care England.
The Desuto tool guides health and social care professionals to choose the right course of action when they need to make complex decisions about a person's capacity, or in some cases highlights that the person has capacity. Best-interest decisions are simplified which in turn alleviates the risk of deprivation of liberty for those concerned. The tool delivers rapid and accurate guidance to provide peace-of-mind for professionals.
The tool includes an automatic report function, which generates a detailed, professionally written report that is produced in a fraction of the time it would take to write by hand. This in turn frees up time to deliver hands-on care and helps to reduce human error.
The technology also delivers auditing capabilities to produce charts showing the use of the tools and the type of decisions being made by staff members. The tool is compatible with mobile devices, ensuring that it can be used at all times and from any location such as a person's home, or in a care setting.
'The Desuto team is made up of medical, nursing and therapy practitioners from the fields of health and social care that understand the needs of patients and professionals,' said Mike Hostick, CEO of Desuto. 'This has allowed us to develop an intelligent solution that is aimed at the services providing care to individuals with conditions such as learning disabilities, dementia or mental health problems. It ensures that the correct decisions are made and provides users with the confidence that they will be able to apply the guidance in real life situations.
'Desuto developed the technology as a result of becoming more and more aware that many people within the care profession, who are often under great time pressure, were struggling to understand or apply MCA. We are confident that the Desuto decision support tool will empower health and social care organisations across the UK to make appropriate and timely decisions on behalf of their patients or clients.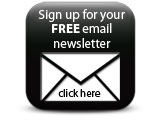 'Our primary goal is to ensure that the technology allows care teams to provide care based on values of fairness, respect, equality and dignity.'
Companies