New mental health recovery unit opens for business
Building and Design | Mental Health
Miller Court provides nursing and residential care for people recovering from mental health illnesses who are ready to leave hospital or formal care, but need further support
A new mental health recovery unit in Hereford is now open and ready to take its first referrals.
Miller Court, a purpose-built 14-bedroom facility, was funded through a loan from Big Issue Invest, the social investment arm of The Big Issue Group, and is run by the charity Herefordshire Mind. It provides nursing and residential care for people recovering from mental health illnesses who are ready to leave hospital or formal care, but need further support.
The new facility is the culmination of two years' work by the Herefordshire Mind project team.
'There is a real need for a step down facility in Herefordshire for people who have mental health issues, and Miller Court will be a hugely valuable facility,' said Keith Woodall, who led the team. 'Miller Court will provide a structured, caring environment for people who need to embark on their recovery journey to build a meaningful and satisfying life.
'Central to that is the Recovery Academy - improving recovery and well-being through education and training, remedial sports, workshops and physical activity groups. This will be alongside skills development and leisure activities, designed and delivered by experts, which will help to increase a person's confidence and self-esteem.'
Daniel Wilson-Dodd from Big Issue Invest added: 'This was a brave step for Herefordshire Mind during a time of government cuts in services but we were delighted to support this project at a time when mainstream finance options were not available.'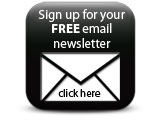 The building work finished in September, and the unit is now ready to accept referrals after being given approval by the Care Quality Commission this October.
Companies