New cloud-based ultrasound solution enables instant collaboration among clinicians
GE Healthcare partners with Trice Imaging to take ultrasound image management to the cloud and provide a new way for clinicians to connect with their colleagues and patients
GE Healthcare and Trice Imaging, a cloud-based medical imaging solutions provider, have entered into a commercial partnership to provide a new way for clinicians to connect with their colleagues and patients.
Tricefy adds cloud-based image sharing, diagnostic collaboration, remote reviewing, archiving and Electronic Health Record (EHR) integration to GE Healthcare's Ultrasound Women's Health product portfolio. The system enables collaboration among physicians through one-click ultrasound sharing and secure archiving.
Tricefy integrates seamlessly with GE Healthcare's Women's Health ultrasound offerings – including the Voluson E series product line and ViewPoint 6 reporting software – and will ultimately align with GE Health Cloud.
'With clinicians and patients increasingly demanding seamless access to medical imaging, we're committed to providing simple solutions that are not only clinically intuitive, but also make the care process more fluent,' said Roland Rott, General Manager of Women's Health Ultrasound for GE Healthcare. 'The Tricefy solution meets a growing need by clinicians to collaborate with remote colleagues and share examination results with patients.'
Tricefy improves the clinical and patient experience in several ways:
Clinicians can now access images and reports from anywhere, and remotely collaborate with other physicians via cost-efficient, secured storage.
Hospitals can see economic benefits as well, given that Tricefy integrates into existing PACS Systems, saving on implementation costs. In addition, the solution eliminates the need for DVDs or thumb drives.
Patients will receive high quality images, videos and reports easily and directly on their phones/emails during the course of a routine ultrasound exam.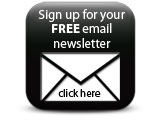 'The integration of Tricefy on GE Healthcare's devices will further support and accelerate our commitment to delivering state-of-the-art service to healthcare providers and their patients around the world,' said Asa Nordgren, CEO and Co-founder of Trice Imaging. 'Together with GE Healthcare, we look forward to exploring innovative ways to connect medical devices to the cloud and providing access to medical image data anytime, anywhere.'
Companies