New barcode scanning app released for hospitals
First healthcare app for Zebra MC18
Ingenica Mobility has been launched today by Ingenica Solutions.
It is the first application in the healthcare market designed on an Android platform for the Zebra MC18 mobility device, and enables the track and trace of inventory to the patient level in hospitals.
The application enables clinicians to remove and return items, and record wastage. It also has the added functionality of being able to track items to a patient, case, surgical team, perioperative team, or even procedure.
Ingenica Mobility meets government requirements including the eProcurement Strategy and GS1 standards. It facilitates greater stock visibility and control, which improves productivity and operational efficiencies, and also helps hospitals to reduce costs and wastage.
Nicola Hall, managing director, said: "Ingenica Mobility is the first app of its kind in the healthcare market, and its development was the next logical step for us.
"As a practical tool for clinicians at the point of care, it helps trusts transform existing inventory management procedures, and meet government requirements. It will make a significant difference to the operational and financial efficiency of hospitals across the UK."
Ingenica Mobility is designed to work with Atticus, the first GS1-certified solution developed specifically for the healthcare sector; a future-proof, fully-cloud-enabled end-to-end inventory management solution that helps hospitals transform existing supply chain practices and procedures.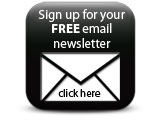 Companies