New FM Hub launched
Monthly forum created to promote innovation, share ideas and address issues that affect the facilities management industry
The FM Central team: Sarah Bentley, Karen Moule and Gavin Deane
Facilities Management professionals in and around the Milton Keynes area will have a new dedicated, monthly forum from Wednesday 9 November. This new platform, FM Central, has been created to promote innovation, share ideas and address issues that affect the industry. FM Central's first meeting will be held at the University of Buckingham, Yeomanry House Reception, Hunter Street, Buckingham MK18 1EG from 6-8pm.
Originators and partners in this joint initiative are Spaghetti Junction founders Sarah Bentley and Gavin Deane, and Enterprise Marketing Solutions' Managing Director Karen Moule. 'Opportunities for the FM sector to network are well catered for in London and Manchester, but there was nothing much in between,' explains Bentley, former CEO of The Building Futures Group and CEO of Asset Skills. 'We aim to fill that gap. FM Central is a place where FM professionals can meet to discuss relevant topics affecting the FM industry.'
Moule added: 'The monthly meetings will have two or three speakers who will address subjects of interest to FM professionals. At the first meeting the founders will be talking about FM coverage and support in this geographic area and plans for the future of FM Central. We will also be hearing from the Facilities Manager of the University on the particular FM challenges he faces for a diverse and extensive campus.'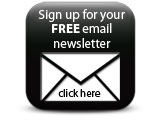 There is no charge to attend. To find out more email network@fmcentral.co.uk or to book your place at the first meeting, or click here.
Companies