National NHS Estates Conference 2019
17 September 2019 | London, UK
Taking place on the 17 September in Central London, the National NHS Estates Conference 2019 will offer a leading platform to assess the next steps for transforming NHS Estates, in order to effectively meet the financial and clinical demands of staff and patients.
With Sir Robert Naylor, NHS Property Services and the Nuffield Trust leading discussions, gain the latest practical insights from experts across the health sector in delivering the principles of the Naylor Review, harnessing new technologies, supporting sustainability and enhancing estate management to improve financial outcomes throughout the NHS.
To secure your place and for information on the Agenda and Speakers, please click here.
Event venue: Congress Centre
Organiser: Inside Government
Tel: 0203 770 6580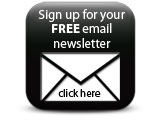 Email: enquiries@nhsestatesconference.co.uk
Companies