Mobile CT deployed at private hospitals in the North
Spire Healthcare invests in Siemens' SOMATOM Definition AS for specialist CT imaging
Spire Fylde Coast is one of six Spire hospitals that will use the new specialist mobile CT scanner
A mobile CT system has been deployed at six private hospitals across the North of England and Wales in an effort to improve cardiac care.
Spire Healthcare has invested in a SOMATOM Definition AS CT system from Siemens Healthcare, adding specialist CT imaging capabilities to its hospitals in the North West and North East of England and in North Wales.
The system enables a broad range of CT imaging capabilities in-situ, including 3D orthopaedic imaging, CT colonography and routine oncology, neurology and cardiac imaging. It also allows for high-speed whole-body coverage at a high spatial resolution, while its wide aperture and load capacity minimises patient exclusion. Additionally, the use of FAST CARE technology rationalises workflow and ensures patients receive the lowest radiation dose possible.
The system is further supported with Siemens' syngo.via advanced visualisation application, which has enabled the hospitals to avoid investing in workstations at individual sites. It is now being used as a centralised server shared between the six hospitals, streamlining the process of sharing information between the mobile unit and the sites. The use of syngo.via has also enabled radiologists to access images for evaluation from other locations, which has encouraged quick and accurate diagnoses and decision-making.
The six sites benefitting from the scanner are Spire Fylde Coast Hospital in Blackpool; Spire Liverpool Hospital; Spire Yale Hospital in Wrexham; Spire Elland Hospital in Halifax; Spire Murrayfield Hospital Wirral; and Spire Hull and East Riding Hospital.
"The SOMATOM Definition AS represents reliable CT imaging, helping to improve clinical efficiency and patient care through reduced dose and outstanding image quality," said Dianne Hopkins, head of mobile imaging at Spire Healthcare.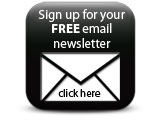 "Since its recent launch by Spire, feedback has been very positive and patients have commented on the unit's enhanced clinical environment, which makes for a very comfortable imaging experience."