Mira Showers launches stylish new Meta electric shower
Product combines functionality and style
The new Mira Meta
Mira Showers has launched its latest innovative electric shower, the Mira Meta – combining superior functionality and affordability, with style.
Offering a premium sleek finish, the Mira Meta is easy to use and understand, offering push buttons, LED lighting, and simple intuitive controls.
Mira Meta is accessibly priced and combines all the Mira electric shower benefits, including Mira Clearscale technology – which reduces limescale by up to 50% – as well as being aesthetically pleasing for the style-conscious consumer.
There is a host of features and benefits, including separate temperature and flow controls, push buttons for ease of use, a choice of three settings, flexible fittings for easy installation and adjustment, and a 110mm3 spray handset with rub-clean nozzles.
Its eco setting also helps to save water and energy and it comes in 8.5kW, 9.5kW and 10.8kW variants.
For installers, it's also easy to install using the same process as other Mira products, and has easy fit fixtures and fittings with flexible screw centres for the slide bar.
Roland Boal, head of industrial design at Mira Showers, said: "The Mira Meta is a fantastic new product that received great feedback during our market research phase, with consumers widely agreeing that it is simple and easy to use, and has a contemporary, stylish design."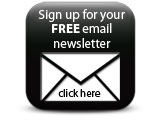 For non-domestic installations, Mira Showers guarantees Mira Meta product against any defect in materials or workmanship for a period of one year from the date of purchase.
Companies