Medstor's new module carts - flexibility in design, specification and style
Medstor's product design team is constantly working to incorporate new technology and ideas into the Medstor range of materials management solutions, ensuring products never stand still, but are always evolving. The brand new Module Carts are just one design development to have come out of this commitment to ongoing innovation, and have already attracted global interest.
Medstor's Module Carts are multifunctional mobile units that offer flexibility in design, specification and style, and can be fully customised for purpose – they are suitable for every area from bedside to anaesthesia, built precisely for the environment in which they will be used.
Any specification of outer components and construction can be incorporated into the cart design. There are a variety of construction materials to choose from for the panelling, such as high-pressure laminate or waterproof construction board, ensuring right from the start that each cart will be perfectly suited to the area using it. A wide selection of striking colour choices are available, and the laminate can also be printed with any images that might complement its surroundings, such as cartoons for a children's ward.
The end user can also specify every detail, including the height of the cart, panel configuration, and whether it should have drawers or roller shutters. Any configuration can be accommodated, joining two or more carts together if required. Carts can then be customised from the range of standard accessories, or engineered to accept whatever specialised accessories the end user requires.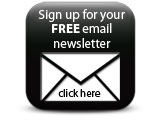 The carts are not only effective, but stylish and colourful too, with an emphasis on design that would make any hospital proud to have them on its wards. Medstor believes that products can be beautiful and enhance their surroundings as well as being functional. In-house testing and the use of high- quality construction materials at every stage of the build ensures that the Module Carts will be more than a match for the rigours of use on a busy ward or hospital department.
Featured Companies