Medstor at Medica 2016 - A stand full of innovation, activity and single malt
This November, the team from Medstor once again travelled to Düsseldorf to participate in MEDICA 2016, the world's leading trade fair for medicine and medical technology. This year the event was bigger than ever, with 17 exhibition halls housing over 5,000 exhibitors from more than 70 countries. Despite a burglary the night before the fair opened, everyone pulled together to have everything ready on time. Medstor's bright, colourful and lively stand stood out from the rest, attracting lots of positive comments and a record number of visitors, many of whom took the opportunity to experience their own bespoke environment with the new Medstor virtual reality tour.
As usual, the Medstor stand was packed with the latest innovations. Something that had everyone talking was the new RFID cabinet, shown at MEDICA 2016 for the first time. Designed with labelling and auto-identification expert SATO, the RFID cabinet uses radio frequency identification to ensure users are notified as soon as stock is running low. 100% accurate, the cabinet eliminates the chance of unexpected stockouts and is perfectly in line with Medstor's commitment to producing intelligent solutions that make things easier for busy hospital staff and ultimately improve patient care. Medstor's new high gloss wrap also caught the attention of exhibition visitors: the wrap gives a hygienic, shiny, modern finish and is available as an option on all Medstor storage cabinets, including the versatile Module Cart showcased at MEDICA 2015.
As well as presenting the ideal forum in which to introduce Medstor and its latest storage, logistics and product handling solutions to the global market, MEDICA is a great opportunity for the team to meet with representatives from its international network of over 60 agents and distributors, many of whom attended MEDICA this year. The convivial atmosphere on the Medstor stand was helped in no small way by the bottles of Scotch whisky presented to them by Ian Fisher, National Sales Manager for Scotland, as a small token of thanks for all the work they do promoting Medstor throughout the world.
Darren Blore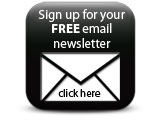 "We always enjoy visiting MEDICA and have a history of launching our latest products at the exhibition. This year, the team welcomed more visitors to the stand than ever before, and we are confident that having seen our materials management solutions, they'll be coming back every year to see what's new. Meeting up with our overseas distributors allows us to keep up to date with what the global market wants, ensuring that we are always developing and growing. The opportunity presented by MEDICA is invaluable and we look forward to continuing to support the event, bringing a market-leading UK company to the attention of a global marketplace."
Darren Blore: Product Manager, Medstor
Featured Companies