Market-first toileting system launched by Jiraffe
Rifton Hygiene and Toileting System designed for disabled children
The Rifton HTS
Jiraffe has launched a new toileting system for children – the Rifton Hygiene and Toileting System (HTS).
The Rifton HTS promotes the forward positioning that is ideal and natural for effective toileting while also being highly hygienic through its breakthrough design.
The system has been developed after significant input from a worldwide team of therapists, with the new HTS addressing 22 key design suggestions received from the therapists.
The main feature is the unique toilet seat that is open to the back – the only seat of its kind on the market – considering the needs of both child and carer.
The design allows a carer to help the child with personal hygiene without the need for others to assist with lifting and holding the child. The carer simply tilts the chair, helps the child lean forward against the harness or anterior support tray, and performs the necessary cleaning.
The HTS is also versatile and simple to use as it can be applied on, over and off the toilet, with no tools required.
Other key features include:
At least six different major configurations to accommodate different client needs and sizes
Hygienic for both child and carer, materials include stainless steel, plastic, powdercoated aluminum, polyurethane foam pads, and mesh fabric
Accessible for the child, designed for ease of entry and transfers with gas spring tilt adjustment, removable armrests for lateral transfers, and weight-bearing footboard for front-loading transfers
Comfortable for the child with extra padded supports and tilt-in-space
Catherine Jenkins, director of Jiraffe, said: "Research consistently shows the necessity of good toileting for children's health.
"Without optimal positioning, children with disabilities may not be able to completely empty their bowel and bladder, putting them at an increased risk for urinary tract infections, constipation and other complications.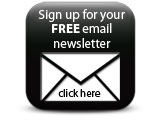 "The team at Rifton has designed the HTS with all of these considerations in mind and with the expert input of a number of leading therapists. The HTS is hygienic, simple, affordable, and adaptable to most toilets, and we're delighted to add it to the Jiraffe product range."
Companies