Major new arts in health project launches in Scotland
Facilities | Patient Experience
Collaboration will see thousands invested in the arts
A major new arts programme has been launched in Scotland in an effort to improve the environment for patients, staff and visitors.
As part of a collaboration between national development agency, Creative Scotland, and NHS Forth Valley, the initiative will focus on three key priorities – creating artwork for hospital waiting areas and other therapeutic spaces, commissioning arts projects for major public spaces, and developing exhibitions and events programmes.
Led by Babs McCool, artist and NHS Forth Valley's co-ordinator of charitable arts and wellbeing, the three-year project is being funded by Creative Scotland, with support from the health board's three local authorities, Falkirk, Stirling and Clackmannanshire and is based at the new Forth Valley Royal Hospital in Larbert.
To help it get off to a flying start, an artist-in-residence programme has been set up at the hospital and at the Mental Health Resource Centre at Clackmannanshire Community Health Care Centre, headed up by Glasgow-based media/radio artist, Mark Vernon, and Edinburgh-based visual artist and photographer, Lindsay Perth.
For 18 months until 2013, the duo will be working with patients, staff and members of the public as well as volunteers and school students to create photographic art for temporary and permanent display within the hospital. They will also help to record audio and radio works for broadcast on the new interactive screens due to be installed in the wards and other public areas.
McCool, co-ordinator of charitable arts and wellbeing at NHS Forth Valley, said: "There is lots of evidence that involving patients in art can be very therapeutic as well as improving confidence levels and self-esteem. This not only makes people feel better, but it can also aid their overall recovery."
Decisions on the artworks to be placed at the hospital and at other locations in the area will be made by a new arts steering group with members drawn from the NHS board; local authorities; arts organisations; patients' groups; supplier, Serco; and Forth Health.
McCool told BBH: "In terms of the hospital wards, we want to make things more uplifting, beautiful and calming. We want to create environments that make people feel better.
"We are going to look at particular locations, such as children's wards. Usually cartoon characters are drawn on the walls of children's units, but we know from speaking to young people that they do not like this sort of artwork. We want to work with communities and with patients to provide art that people want to see and which will have an effect on their perception of being in a hospital environment and their overall experience.
"We can also use art of help with things like dementia, helping to soften the environment. For example, where there are fire doors at the end of corridors, you can't get rid of them completely, but you can maybe use artwork to soften the appearance.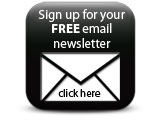 "This is an exciting project and I am looking forward to working with patients, staff and service users on a wide range of arts projects, events and exhibitions."