MAT creates the most advanced environment for ultraclean surgery at Spire Murrayfield
As part of an ongoing relationship with Spire Healthcare, Medical Air Technology (MAT) has recently completed work at Spire Murrayfield Hospital in Edinburgh, refurbishing and upgrading an existing operating theatre.
The theatre now has an ECO-flow Ultraclean Ventilation (UCV) Canopy, bringing the hospital's total number of ultraclean theatres to three, ensuring it can offer even more patients the safest environment for orthopaedic surgery. While the theatre was being upgraded, the ventilation plant was also being replaced to full HTM 03-01 standards. The teams at MAT, CFES (the ventilation contractor), and Spire Murrayfield worked closely together to navigate the challenges posed by working in a theatre right at the end of a clean corridor where keeping building disturbance to an absolute minimum was essential, and were rewarded by a smooth and speedy programme of works.
The ECO-flow canopy installed at Spire Murrayfield was designed to combine energy-efficiency with performance. It achieves this through innovative internal design and the introduction of infinitely variable-speed DC motors, while highly efficient centrifugal fans reduce the energy drain required for cooling.
LED cruciform lighting has also been added to the ECO-flow canopies. The system uses up to 60% less power than other similar canopies, even in full ultraclean mode.
In addition, the new medical gas pendants, IPS system and touchscreen surgeons' control panel, along with all associated services, mean that this total turnkey installation by MAT is a theatre Spire Murrayfield can be proud to open to patients.
The link between surgical site infection and theatre air quality has been well established.
HTM 03-01 states: "…ultra-clean ventilation systems (which are designed to provide a zone around the patient that is effectively free of bacteria-carrying airborne particles while the operation is in progress) have been shown to significantly reduce surgical site infection in patients undergoing large joint replacement surgery. Their use for other forms of surgery may well be indicated."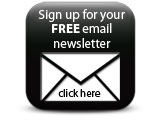 Under the ECO-flow, over 500 air changes per hour at the operating site ensure less than 10 CFU's (bacteria forming particles greater than 5 microns in size) per m2 within the clean zone, guaranteeing to minimise the surgical site infection.
Featured Companies