Lucideon appoints commercial engineer for healthcare
Leah Guenther joins materials technologies and processes specialist
Lucideon has announced that Leah Guenther has been appointed as its new commercial engineer for healthcare.
Guenther has an M.Sc. in mechanical engineering from the University of Manitoba in Winnipeg, Canada, and specialised in orthopaedic wear testing, focusing on the effect of lubricant composition on polyethylene wear.
As a commercial engineer, she will be the main point of contact for Lucideon's orthopaedic clients and will be on hand to provide expert insight and technical guidance for the development and regulatory testing of orthopaedic implants.
During her career, she has contributed to a number of implant retrieval studies, combining failure analysis techniques with clinical data in order to assess the performance and survivorship of joint replacement systems.
She said: "I'm thrilled to be joining the team and I'm looking forward to developing relationships with existing and new clients in the orthopaedic product development space.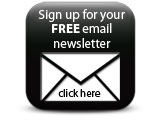 "My new role will allow me to utilise my experience to help market-leading manufacturers push the boundaries in orthopaedic implant development."