Lightweight compact casing solution for innovative 3D bladder scanning technology
CP Cases and Source Medical solution provides cost savings and user advantages for NHS teams in the community
CP Cases and Source Medical have partnered to develop a lightweight compact casing solution for innovative 3D bladder scanning technology.
The protective carry case, designed and manufactured by CP Cases for Source Medical 3D bladder scanning equipment, improves the functionality of the small and powerful bladder scanner twofold: by reducing the load for community teams due to carrying lighter-weight equipment and providing time savings through improvements to the functionality of the equipment within the case itself.
An innovative device, it delivers cost-effective solutions to healthcare providers in both the NHS and the private sector.
It was developed following discussions with the UK's largest acute hospital trusts, community and mental health trusts, and other care providers.
During these talks, Source Medical identified that community continence teams were subjected to carrying large, costly and heavy equipment out into the community on a daily basis.
And they needed a smaller, more-user-friendly option that would make life easier and, if possible, reduce NHS expenditure.
As a result, Source Medical identified an innovative, less-expensive, state-of-the art solution that would provide a greater level of flexibility and save money.
However, the carry case the technology came in was cumbersome and not optimised for its use and function.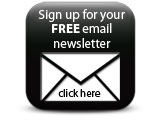 Furthermore, Source Medical believed it could bring the product to life with a better-designed casing solution that would be practical as well as protecting the technology inside, providing cost savings and significant advantages for the end user and making the lives of NHS staff easier.
Companies