Latest milestone in Cambridgeshire care complex
Building and Design | Social Care
DWA Architects completes work on younger persons' care facility at Askham Care Village
Askham Care Village caters for older people and younger people with disabilities
The completion of a new care facility marks the latest milestone in the creation of a major new supported living complex near Doddington in Cambridgeshire.
DWA Architects has been working on the development for over a decade, with the Askham Care Village offering residential, nursing and dementia care facilities for older people in two separate homes, as well as specialist care for younger people with disabilities in three further facilities.
In total there are 109 bedrooms, plus four rehabilitation apartments, as well as staff accommodation and a head office, conference and staff facilities.
The main Askham House building has recently been completely refurbished and extended and a new 24-bed younger persons care facility has been added to the main building, Askham Grove.
Askham Grove features a mix of bedrooms and self-contained flats designed for younger people with physical disabilities and includes features to help with rehabilitation.
DWA's architectural input stretches back 10 years, having been involved with two major phases of the expansion to create what is now a leading care village.
David Ward, managing director of DWA Architects, said: "We are proud of our long-term involvement in this high-quality care village. which offers a range of specialist care environments for both older and younger people.
"Our work has been to help to evolve and add to the village and to incorporate best-practice design and features into the new and converted elements of the development."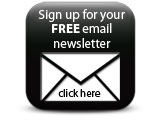 Askham Grove has been selected as a finalist in the category of Best Design for Younger Adults in the Pinders Healthcare Design Awards 2019; and the wider development previously won the care industry Pinder's Care Home Design Award in the younger persons category for Askham Court.
Companies